Project
St. Cleran's House, Craughwell, Co. Galway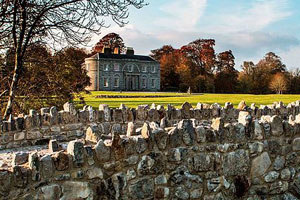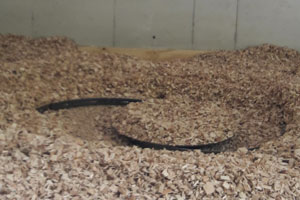 System Specification
Fröling T4 90kW Woodchip System
4.5m spring blade agitator system
Single phase to three phase invertor system
Heating System Integration
1500l buffer tank with low loss thermal insulation
120m of pre-insulated pipe work from boiler room to main house
Integration with retained – existing heat pump system via flat plate heat exchanger
Heat pumps to be utilised to provide DHW during summer months
Remove existing open vented low efficiency wood burner
Heat meter for verified heat delivery and accurate system efficiency
Fuel
Woodchip sourced and chipped on the grounds of the estate
Fuel Consumption
60 Tonnes per annum
Self-Sustainability
The ample forests on the estate are thinned annually. Timber is stacked and left to dry before chipping into both the fuel store and storage area in the purpose built shed.
Fuel Delivery Method
Trailer delivery which is transported into the fuel store in short space of time using the low noise conveyor installed onsite
Financial Saving
Support Scheme for Renewable Heat.
An estate with a similar heat profile would expect to receive annual payments of approx. €11,000 per annum for 15 years under the support scheme.
Projected payback on capital expenditure for full turnkey system 4-5 years.
Boiler
Fröling T4 90kW woodchip system complete with premium-quality high-temperature combustion chamber with firebrick lining for minimum emissions and optimal combustion.
The Fröling T4 boiler offer modulating power outputs from 27kW to 90kW while maintaining high efficiency combustion above 90%.
Touch screen controller and free access to system via Smartphone, tablet, laptop, etc…
Fuel feed system
The system consists of spring agitator system and feed auger complete with rotary ball fire safety system.
Services Rendered
Design
Installation
Commissioning
Customer free remote access via any web browser
Service support via free online web browser
About the Client
First known as Issercleran, St Cleran's was built around 1784 by the Burke family.
Since it's construction the estate has had a number of high profile owners, including film director John Huston, and subsequently US chat show host Merv Griffin, in 2012.
The house which sits on 44 acres has 11 bedrooms, over the years the house has seen many upgrades and is now heated from sustainable forestry gathered from the estate.
Download Project PDF