Support Scheme for Renewable Heat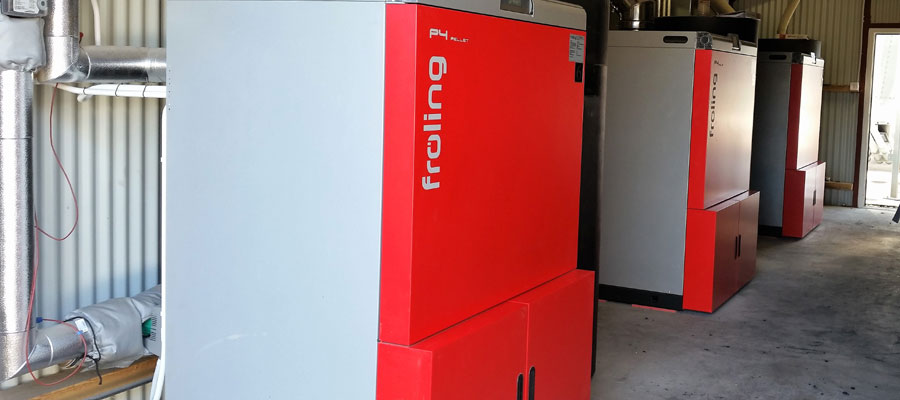 Support Scheme for Renewable Heat
The Minister for Communications, Climate Action and Environment, Richard Bruton T.D., has opened the second phase of the Support Scheme for Renewable Heat (SSRH), which will provide operational support for biomass boilers and anaerobic digestion heating systems.
This round of the Scheme will support businesses and farms for up to 15 years for the installation and on-going use of biomass and anaerobic digestion heating systems. The Scheme is designed to support up to 1,300 GWh of renewable heat per year (equivalent to the heating needs of circa 120,000 homes).
What is the Support Scheme for Renewable Heat?
The Support Scheme for Renewable Heat is a guaranteed financial incentive available from the government to promote the installation of renewable heating systems – helping Ireland reduce its carbon emissions; comply with agreed EU targets for 2020 and improve future energy security. The tariff will be available to consumers both on and off the gas grid who meet the application requirements.
The Support Scheme for Renewable Heat will pay participants that generate and use heat from biomass boilers to heat their building, this will be paid retrospectively on a quarterly basis for a period of 15 years
Payments will be made on cents per KW/h basis – measured via a calibrated heat meter
The Renewable Heat Incentive will be open to non-domestic users of heat
Proposed Tariffs Biomass Boilers – Support Scheme for Renewable Heat Payment Tiers
Lower Limit
MWh / Year
Upper Limit
MWh / Year
Available
MWh / Year
Biomass Tariff
€ / MWh
Tariff Maximum
€ / MWh
Tier 1
-
300
300
56.6
16,980
Tier 2
300
1,000
700
30.2
21,140
Tier 3
1,000
10,000
9,000
5
45,000
Tier 4
10,000
50,000
40,000
3.7
148,000
Fröling Biomass Boilers – Example Annual Payments
Boiler kW
Output

Operational
Hours

Produced
MWh / Year

Tier 1
€ 56.60 / MWh

Tier 2
€ 30.20 / MWh

Tier 3
€ 5 / MWh

Potential
€ / Year

100
2,500
250
14,150
-
-
14,150
150
2,500
375
16,980
2,265
-
19,245
200
2,500
500
16,980
6,040
-
23,020
250
2,500
625
16,980
9,815
-
26,795
300
2,500
750
16,980
13,590
-
30,570
400
2,500
1,000
16,980
21,140
-
38,120
500
2,500
1,250
16,980
21,140
1,250
39,370
Timeframe
SEAI envisage the online application process will be open by the end of September. The scheme has been allocated a budget of €300m in the national development plan, with €18m set aside per year for payments and €2m for administration and auditing of the support scheme.
Support Scheme for Renewable Heat application process
Biomass Engineering will help all clients with their application which will be made online to SEAI and will include, inter alia, project description, location, start/end dates, description of counterfactual fuel costs, energy consumption, etc.
Support payments will be for the specific purposes outlined in the application and payments will be capped based on the specific installation and approved use.
An application must define the asset demanding heat which must be identified by:
a physical boundary that fully incorporates the system(s) providing its purpose;
an energy balance accounting for and including all energy sources, energy use and energy demand;
encompassing energy services (i.e., desired outcomes that necessitate the consumption of energy).
No aid will be provided for any installation that is installed in order to meet a regulatory requirement.
Successful applicants will receive a letter of offer from SEAI.
The letter of offer for Scheme support must be accepted by the applicant before work on the project starts.
On completion and commissioning of the installation the applicant must notify SEAI who on verification of the installation eligibility, will approve payment.
In addition to the Operating Rules, each participant will be required to enter into a written agreement with SEAI in order to participate in the Scheme.
What kind of heat qualifies?
For the purposes of the Scheme, eligible purposes are defined as heat used for one or more of the following purposes:
Space Heating: including rooms or other enclosed spaces within buildings, typically through the supply of hot liquid to heat emitters, such as radiators and underfloor heating;
Heating Water: that is used within a commercial, agricultural, public sector or industrial building or district heating scheme; or
Process Heat: in the form of steam or hot water for processes such as industrial cooking, pasteurisation, chemical manufacture and agriculture.
Your Business and the Support Scheme for Renewable Heat?
The proposed Support Scheme for Renewable Heat offers your business a number of unique opportunities:
Reduce your businesses carbon footprint;
Avail of a guaranteed payment for heating your building for the next 15 years;
Reduce your ongoing overheads in relation to heating;
Upgrading an inefficient or outdated heating system with the financial guarantees of an attractive return on investment;
Support local jobs and enterprise by changing your fuel supply to an indigenous resource.
How We Can Help?
Biomass Engineering is one of the most recognised and trusted names within the biomass industry in Ireland. Members of our experienced team have been delivering biomass projects in Ireland since 1998.
Biomass Engineering is the main distributor for Fröling biomass boilers in the Republic of Ireland with turnkey solutions ranging from 7kW to 1500kW.
Our dedicated and focused team provide full turnkey services to clients covering all aspects of biomass projects from the initial feasibility through to long term maintenance contracts.
If you are interested in discussing how the installation of a Fröling biomass heating system may benefit your business please don't hesitate to contact Biomass Engineering today.