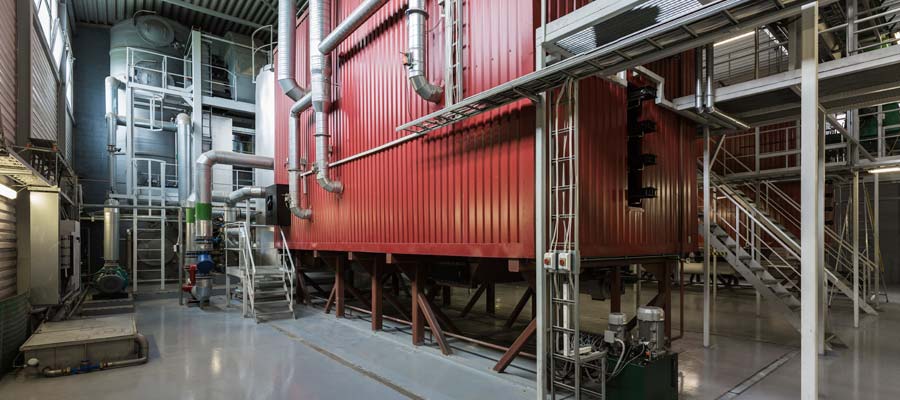 URBAS has been designing, building and pioneering energy systems for the intelligent use of biomass fuels for over 20 years, thriving to achieve maximum sustainability through both economic and environmental objectives.
The systems are specially designed to extract energy from even the most wet and coarse wood fuels from sawmills, woodworking factories and general forestry thinning. Constant innovation and research in this field allows us to be able to optimize each individual plant so that it can best meet its established requirements.
To date, URBAS have successfully realized and established over 1000 plants throughout Europe with power ratings ranging from 500kW to 15MW. Our Urbas biomass plants have been utilised in some of the following industries throughout Europe:
District Heating
High/Low temperature hot water
Process Steam
Co Generation (CHP combined heat and power)
Wood Gasification (CHP)
Urbas employ over 350 staff in roles including planning, manufacturing, installation and maintenance of their biomass plants.
Most components of an Urbas plant are designed and constructed "in house" with the utmost care and precision, guaranteeing high quality components and in which every detail is matched perfectly to your specific requirements.
Urbas plants are utilised in over 50% of the 30 largest central European sawmills, these plants are utilising sawmill products and turning these in to useful biomass energy. The heat is typically used for drying in kilns etc…therefore adding value to the existing product range.
Leading pharmaceutical companies have invested in a range of URBAS wood biomass energy solutions.
Irish investors can greatly benefit from the Urbas experience across Europe. Investment models are in place with on the ground references.
Urbas have designed and built a 1 MW district heating system near Belfast, the systems includes over 3.2 km of underground district heating pipe work.
If you are interested in learning more or to enquire about a site visit please contact us.